Venice
Should Venice really have been doomed to downfall, at least we keep a copy for eternity at the Wunderland.
Venice is definitely not breaking any records with its in size, but it is outstanding with regards to other aspects. The love for detail is a well-known quality in our model building colleagues and with this Italian lagoon city they have taken it to a brand new level.
When it became clear that the workload for Venice could never be done by Italy's main opening date we declared the island a new section in itself with its own timetable. Since the travel destination is so highly recognizable we put even more precision into detail than ever before to come as close to the original as possible. It was a challenge for the Wunderland architects to depict the decay stemming from Venice's regularly recurring "Aqua Alta". And the abundantly decorated faces of houses increased building time to .
There will not be any driving cars or trains in this section, which is a first. However there will be typical Venetian gondolas cruising the channels of the city. Other than in real life there will not be gigantic cruise ships blocking the view to the cultural world heritage in Wunderland Venice. Partly this is the victory of the loudly protesting crowds of the organization "No grande navi", holding up signs and streamers to show their resentment of the ocean liners.
We are happy to show you the Piazza San Marco with its surrounding buildings, Rialto Bridge, the Procuratie and many famous palazzi. Apart from the typical tourist destinations we made sure to save some space for narrow crooked alleys and small courtyards depicting the true Venetian life and culture. Of course a rather famous commissario will take charge of law and order, forcing pickpockets to dig deeply into their bag of tricks. This applies for our technical department as well, you may look forward to some rather stunning push button actions in this section.
Facts & Figures about Venice
The Doge's Palace in Venice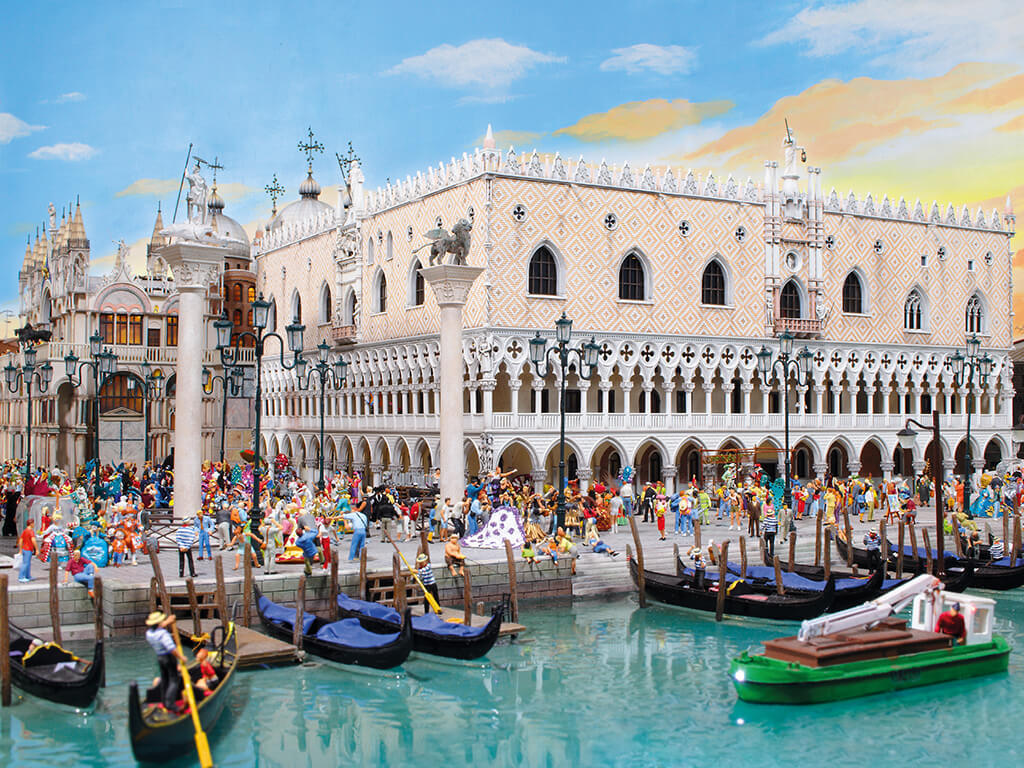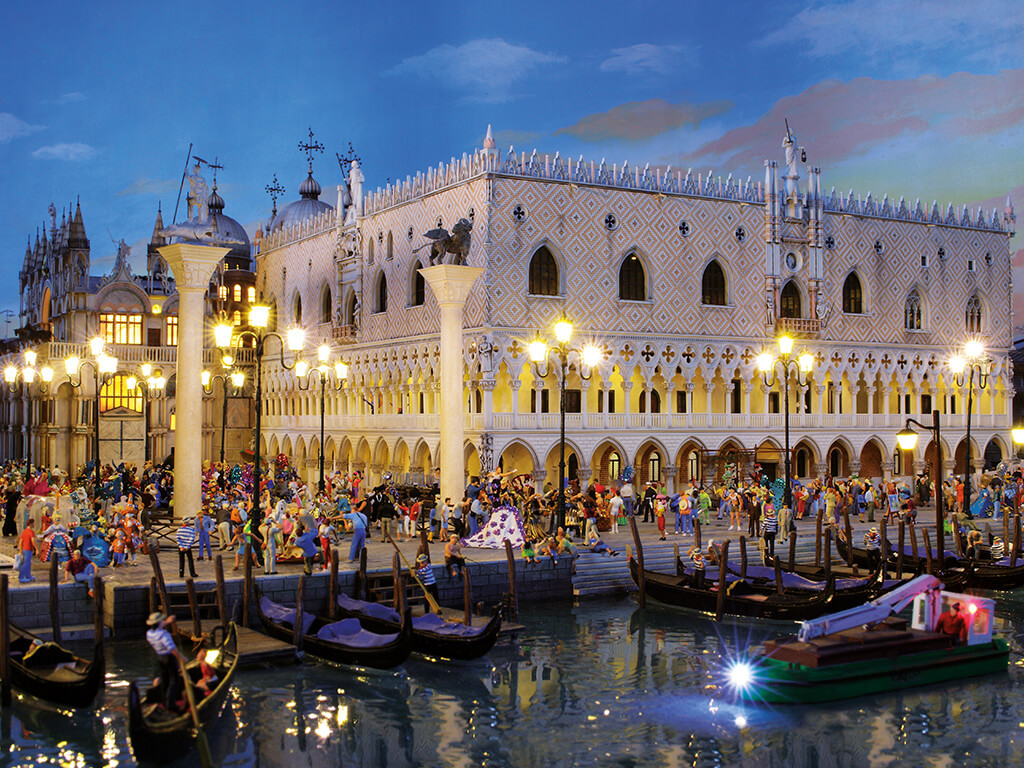 Our tiny masterpiece: Venice
Straight to your digital mailbox
Easily receive news, offers & interesting information.
All information for your visit